This section is accessible by logging into FastX as an administrator through a web browser. Select the Admin icon after login.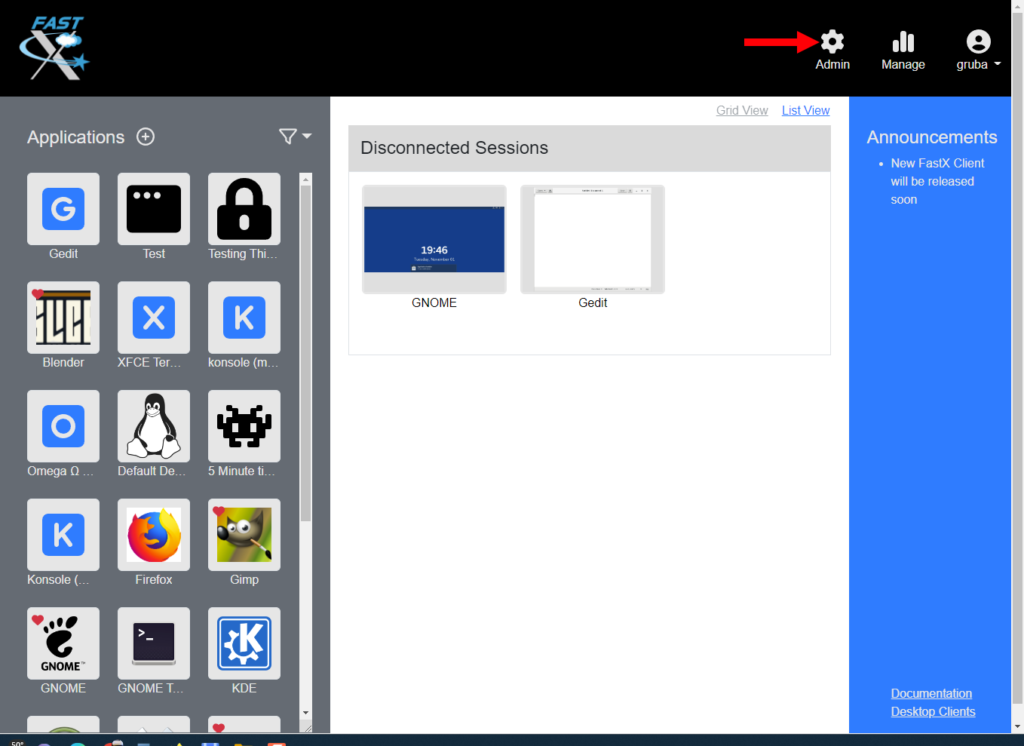 Admins provide Announcements and Message of the Day to users. Also, email server setup for notifications that can be emailed to users.
Message of the Day
Message of the Day (MOTD) is a message users receive after logging into FastX. Written in html.
Announcements
Message announcement(s) that users will see on their dashboard after login.
Email Server
Host – Email server host
Port – Port used for email server
Secure – Check the box to enable SSL/TSL
From Email – Email address that will be used to send notification emails
Username – Username of From Email
Password – Password of From Email