This section is accessible by logging into FastX as an administrator through a web browser. Select the Admin icon after login.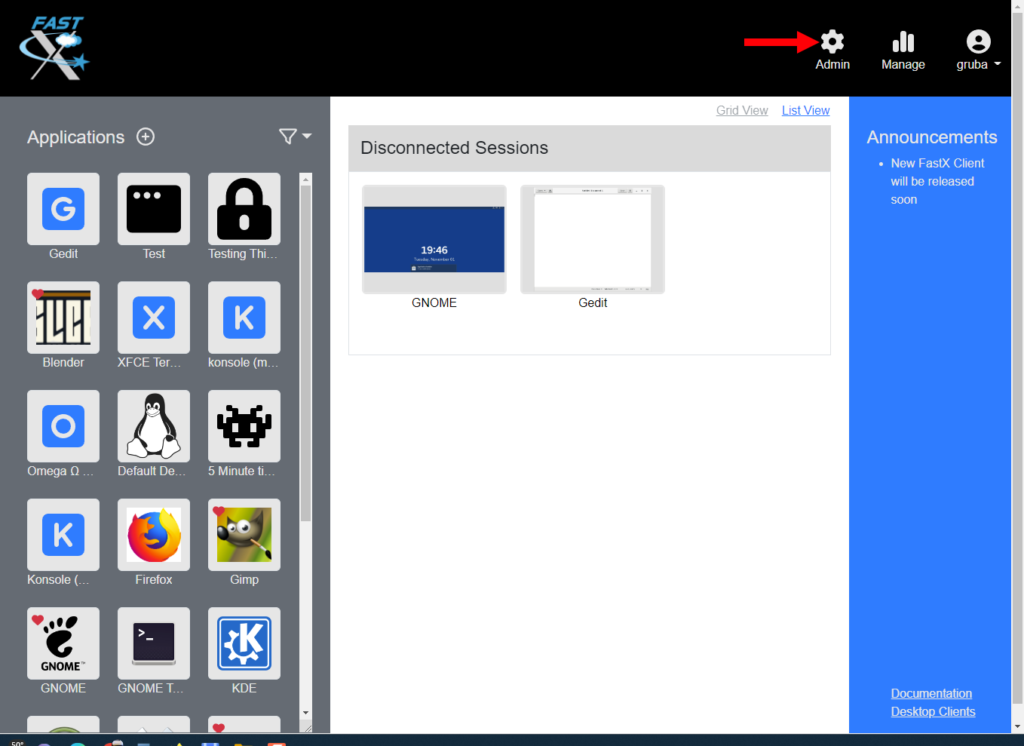 Set the default settings for user's preferences with regards to connection type to an application (browser or desktop client) and notifications.
Browser Connection Type – How an application is launched when using a browser to log into FastX.
User Select – Let the user decide what type of connection
Browser – Launches an application in a new browser tab
Desktop Client – Launches the FastX desktop client when an application is selected. (First time users will be prompted to download and install the client when launching application)
Receive notifications by email – Check the box to have an email sent to the user with the notification.
Notifications – Notifications that will be sent. Check the box or enter the number of minutes to enable notification.
Send a notification when session is terminated by an admin
Send a notification when session is terminated due to an idle timeout
Send a notification when session is terminated unexpectedly
Send a notification when session has been disconnected for more than
Send a notification when session will terminate due to idle timeout