This section is accessible by logging into FastX as an administrator through a web browser. Select the Admin icon after login.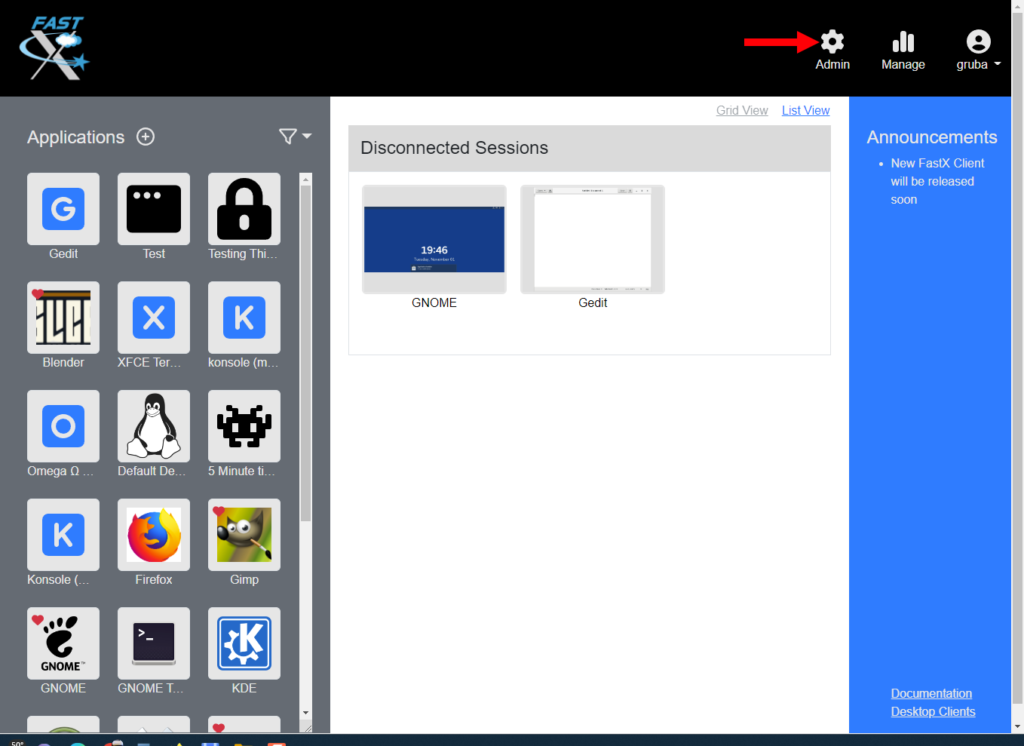 An event script for users.
Click the
button to create a new User Event.
User Event – Select a user event from the following:
*Templates are provided by clicking on the Template drop down.