FastX 3 – Desktop Client – Start a Session
---
After connection to a remote host, the FastX Session Manager window will appear.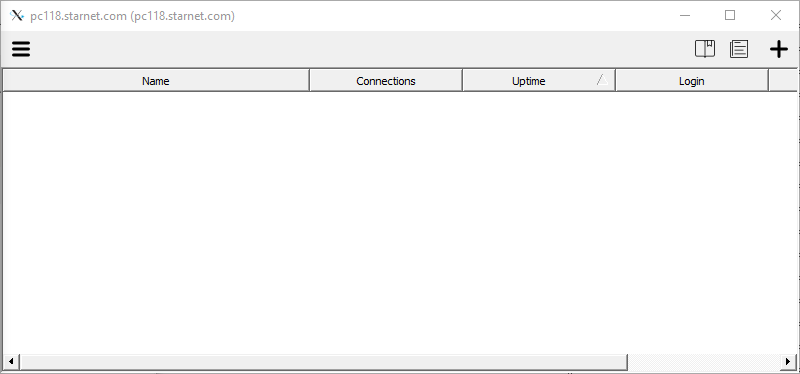 Start a New Session – Click on the add button

to start a new session.
The FastX Bookmark Manager window will appear.


Select an existing Bookmark from Global Bookmarks or My Bookmarks, or enter in the command and window mode manually.
*Double clicking on a bookmark will launch the session.
Command – Command used to launch application or desktop. (Full path of command may be needed)
Window Mode

Single – Single Window mode launches a root window defined by the height and width.
Multiple – Each individual application will run in its own separate window.