In order to activate a license, you need a valid Host ID. Clients on closed networks may need to manually generate their license using the host id and order information.
Find the Host ID on your system
——————————————–
X-Win32 18 and up
Start X-Win32
Launch a Session (X-Win32 18 option window will appear)
Click "Show the About dialog".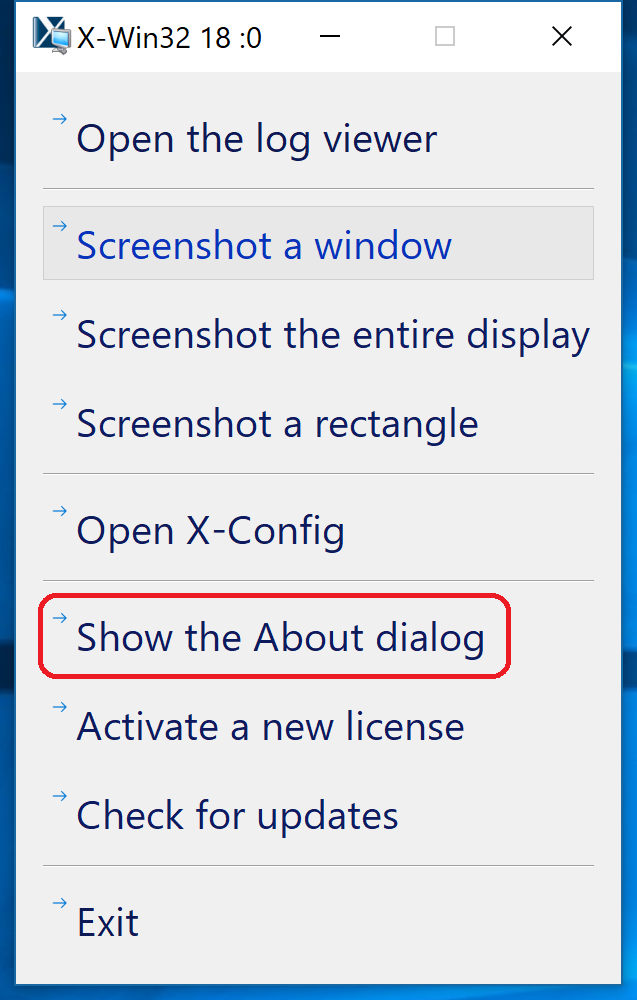 ——————————————–
X-Win32 2011 through 2014
Start X-Win32
Right Click on the system tray icon
Select Help > About
Host Ids are on the lower right hand corner

——————————————–
RLM License Server
Install the RLM license server
From the Command Line:

cd to the RLM directory
From a shell, run the command: rlmutil rlmhostid ether

From the Web Interface:

Connect to the Web Interface at http://localhost:5054
Click on system info
Host Ids are at the bottom
The host id to use is the Ethernet hostid

——————————————–
FastX 1
Start FastX
Select Help > About FastX
Host Ids are on the right hand side

——————————————–
Related Articles